Unstoppable Strength In Just 30 Days
Discover The Strength Coaching Program That Creates BEASTS!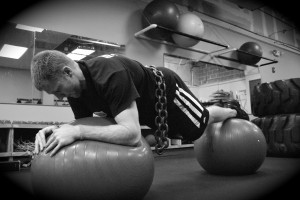 Hey strength training addicts, Jim Wnek here, I'm your strength coach that will be helping you reach your goals and have everyone wondering what the heck you did to your body in just a short amount of time.
I have questions I would like you to ask yourself.
Do I have goals? What are they? Am I doing everything correctly to attain them?
Alright check it out.
I created WickedStrengthTraining.com for many reasons. But the main reason is simple. We want to create BEASTS! Hardcore Strength Training Maniacs.
What is our definition of a BEAST – An individual with unbelievable & unstoppable strength, power, and endurance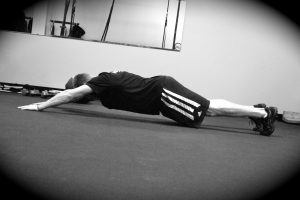 Are we the best trainers on the friggin planet. I have no idea. BUT what I will tell you is that we maybe a pretty damn good option if you want to know how to get stronger, develop a kickass physique and create unbelieveable strength and power.
As I write this I could put together a well structured sales letter with all these fancy promises, guarantees and a bunch of fluff.
Forget that crap.
Our coaching program is simple: GET YOU STRONGER!
How the heck will we do that.
You've probably looked around our website a bit. Read some articles and may have watch some of the videos.
One of the unique aspects of our focus here at wicked is that we create, design and develop a strength training program that does not accept Ordinary.
Why be like everyone else. With the same results. Same bicep curls, same bench press, same lifting exercises, same, same, same….
It's boring, results are horrible and you are only accomplishing mediocrity.
Not Your Typical Online Personal Training
If you are looking for a cookie cutter online personal training program, then you are on the wrong page. You will find Ordinary somewhere else.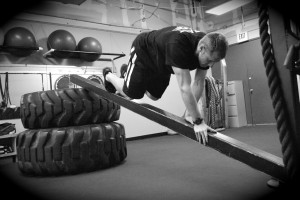 Please do no accept just being average. Ordinary actions produce Ordinary results.
Take Action and Dominate your workouts and your goals.
Below is a promo video we have put together to showcase a brief workout with one of our trainers (JR.) This will give you an idea of style and if you think we are someone you'd like to get involved with. Hope you enjoy. Don't forget to turn your volume up. High.
Below the video I would like you to keep reading. I will be going into detail about our coaching program.
Cool video huh? We like it.
How To Get Stronger – Strength Coach Details
What are your goals? and why do they matter?
I have one priority for our Customized Strength Training Program (a.k.a.) nothing you've seen before online personal training that rocks! and that is to help you reach your goal(s.) Thats it.
To be able to invest in our program and become a coaching client you will have to apply. We do not take everyone. I am not just saying that to draw more interest. I am serious.
I will explain why we are careful on who we accept. Actually I will keep it short and simple.
"If you do not have clear attainable goals, if you are not willing listen, take direction, and put in hard work with our program- then you are not the right candidate."
"We are not here to waste your time or your money. So please do not waste ours!"
As your strength coach we will be spending a lot of time customizing your program. We expect you to take your investment and this program serious and put in the work it is going to take to get you to that next level.
The way our program works:
You fill out and submit our Strength Coaching Client application
We will then review it and decide
If you are accepted we will then send you a private registration link
Once your registration is complete we will then contact you for your first phone consult.
Program breakdown:
Phone consult. We will go over your application.
Talk about you,
what does your current strength program consist of?
what equipment you have access to?
what you feel are your strengths?
where you feel you need improvement
what are your goals?
current nutrition plan
do you play sports? which one and what position?
any injuries?
and a bunch more.
We need to get a clear blueprint of what you are currently doing and where you are at.
In order to customize a specific unique strength training plan for you to reach your goals – we need to establish your foundation.
After we develop your program. We create your own online strength coach page on our website with a user id and password.
Everything we do will be on that page. Uploaded videos, nutrition plans, questions, answers, etc…
So, after we customize your strength training program. We will video tape your exact workout(s) and then upload it to your coaching page so you have access to it for you to follow.
Detailed instructions will be in the video and or listed on your coaching page.
As we go through your program we will monitor your progression. On your strength coaching page you and I will track everything. So anytime you want to find out what you did or are currently doing you can log in and have access to your stats.
Let me stress to you that this customized program for you will be tailored specifically to you- your body type, your gender, your height, your weight, your goals, your sport if applicable, your position, if you want to lose weight, build lean muscle mass, maintain current weight, get quicker, stronger, more powerful, more endurance, more flexible and much much more ….
100% customized


Online Strength Coach Investment



Here's what the Online Strength Coach Experience costs. (As I stated earlier on this page- are goal is simple – "To Get You Stronger." and I will keep the price breakdown simple as well. I will not ramble on for 3 paragraphs explaining them.
3 month Program
Option 1. $1,500. one time payment (save 20%)
Option 2. $600. per month for 3 months
6 month Program
Option 1. $2,750 one time payment (save 20%)

Option 2. $550. per month for 6 months



This is not your typical online personal training experience. It will be customized and specific to your needs. We take you step by step through your workouts and do everything we can to reach your goals.
This program is not just a service. It was set up to be an investment. You need to approach this as a 3 month or a 6 month strength training education class. Once you become a client and your coaching page is created you have access to that page forever. So, you can go back anytime after we accomplish your goals.
Not only to do you continue to have access to your coaching page and all the information that we provide you also will become a Premium member to our BEAST MODE Zone.
Remember this strength training program is all about you and your goals. This is not about how big our biceps are or how much we bench press or squat. Our goal is to make sure you reach your goals, develop a kick ass physique and develop Unbelievable & Unstoppable Strength, Power and Endurance!
Here's How To Apply For The Strength Coaching Experience

To apply: download the Strength Coaching Experience Application form, fill it out completely, then email it to Support[at]WickedStrengthTraining[dot]com.
If you have any questions you contact me below.
Remember, we only work with individuals who are not afraid of hard work and have a burning desire to develop unbelievable and unstoppable strength.
I look forward to working with you one on one in helping you dominate your workouts and have everyone wondering what the heck you did to your body!
Your Strength Training Coach,
Jim Wnek